Tuesday, December 13, 2005
it's done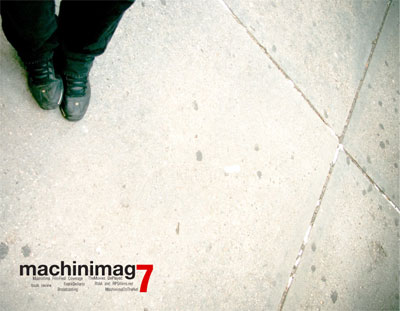 Machinimag Issue Seven is finally out.
After lots of delays and trouble, the latest Issue of machinimag finally made it to the web.
Issue Seven is the biggest Issue so far, spanning over 50 pages of machinima related articles and a huge section of pictures of the 2005 Machinima Filmfestival.
Also, it is the first machinimag PDF to support hyperlinks. I know i should have looked into that sooner, but at last, it's implemented.
The Article "Machinima on the net" leaves a lot of room for feedback and I'd love to encourage you to use the Comments function to tell me about machinima websites you know of, that then get compiled to a Link List to be made available on the site.
I hope you enjoy the Issue despite the delay. For questions, comments or requests, please feel free to comment or drop me an eMail.
And hey, does anyone want to have the forums back online?
Which direction would you want machinimag to take in the future?